BELA MD Facial in Bedford, TX
What Is A BELA MD Facial?
Following a good skin care routine at home is necessary to maintain a healthy complexion, but every now and then you may want a little more help with a high-quality, medical-grade facial. Dr. Calvin Williams and his team are proud to introduce the BELA MD facial platform to patients at Essential Dermatology Group in Bedford, TX and the surrounding areas. The BELA MD machine is an advanced skin health system that combines various treatment methods from comparable aesthetic platforms, including dermabrasion, deep cleaning, exfoliation, resurfacing, antioxidation, muscle stimulation, and serum infusion for a comprehensive skin health solution. It can help treat myriad skin conditions like fine lines, wrinkles, acne, hyperpigmentation, uneven tone, dehydration, and more. Treatment plans and techniques are customized to your specific complexion goals and needs. If you want to learn more about how BELA MD facials stand apart from other facials and the ways they can improve your skin, set up a consultation with Essential Dermatology Group today.

What Are the Benefits of A BELA MD Facial?
A BELA MD facial takes several of the best and most proven skin health-boosting techniques and combines them to deliver a rejuvenating skin care experience. Benefits of a BELA MD facial include:
Smoother, more vibrant skin
Reducing skin irregularities
A platform that combines several proven techniques for a thorough skin treatment
Customized treatment plans and serum infusions
Relaxing and rejuvenating sessions
No downtime needed after a facial
Aftercare guidance offered to help preserve your results
Serums are free from gluten, parabens, and propylene glycol
Improved confidence in your complexion
Safe and effective for the majority of skin types
Can be combined with other common aesthetic treatments, such as injectables
How is A BELA MD Facial Performed?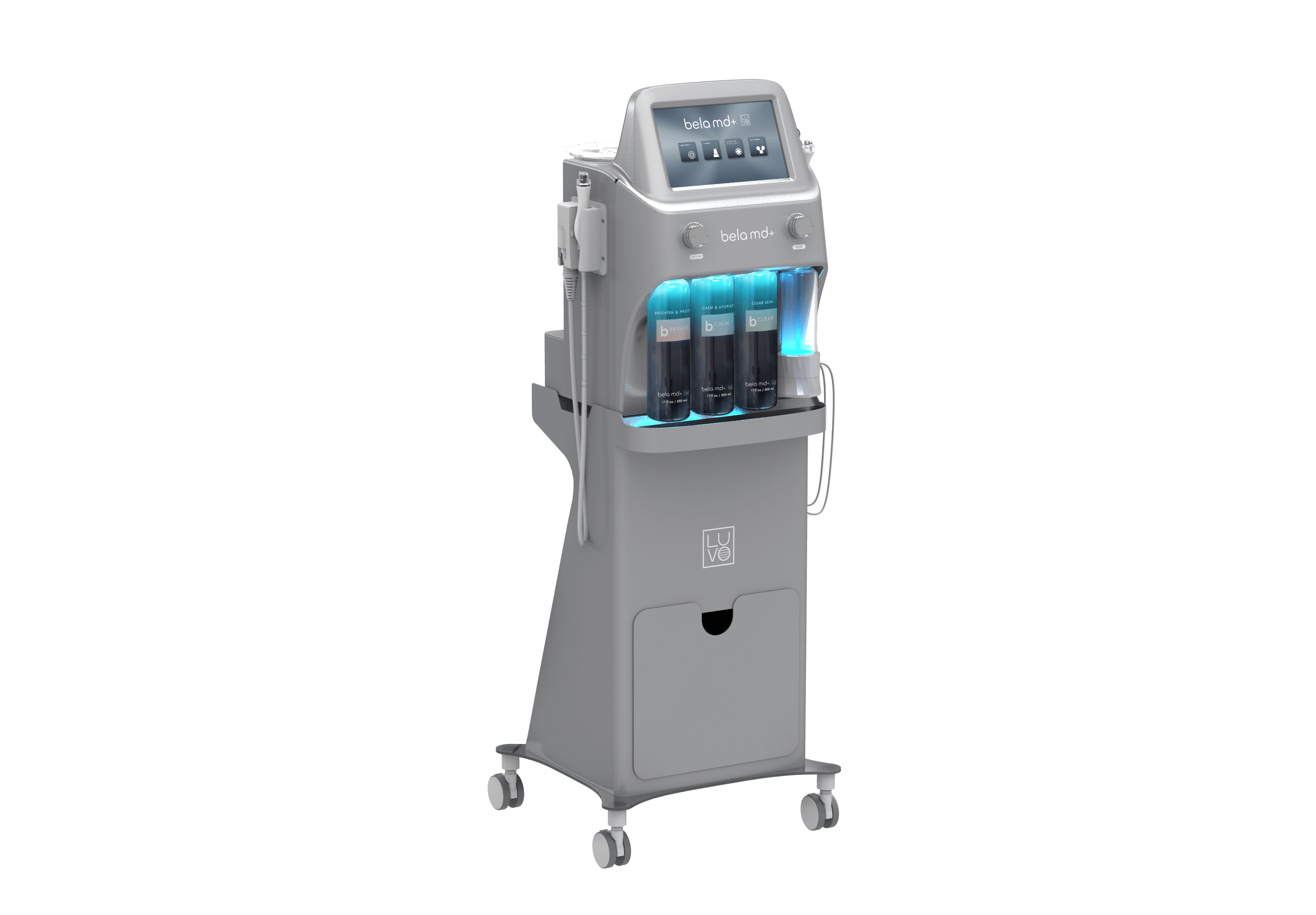 After a consultation to develop your optimal treatment plan based on your skin's condition, you will be led to a private treatment room. Each facial process will be personalized; however, most BELA MD facials start with exfoliation and deep cleansing using diamond microdermabrasion and hydrogen-rich water, respectively. After that, an ultrasonic scrubber tool is used to clear dirt, debris, and other impurities from the face. The next step involves the BELA MD Y handpiece massaging the face and neck using muscle stimulation technology, which helps provide tighter and more lifted skin. Then, your selected bio-infusion serums are applied to help address your most pressing skin concerns. The typical BELA MD facial concludes with a process known as electroporation in which a gentle electrical field is applied to the skin to help open up tiny channels and allow the serums to penetrate the skin more effectively. Essential Dermatology Group typically recommends 3 – 6 facials in a treatment plan, spaced 1 – 2 weeks apart.
Essential Dermatology Group Reviews
Dr. Williams caught a skin cancer that other docs ignored. I recommend him to everyone.
Dr. Williams and his staff are awesome. My hair has started growing like crazy due to the regimen Dr. Williams started me on. I am so grateful!
Dr. Cooper and the staff were excellent. They made everything easy and straight forward. Highly recommend them!
Very professional environment. The doctor knows his stuff and is very compassionate about his work. Will for surely refer him to everyone. A+ in my book
Dr. Williams was so welcoming and supportive. His staff is so caring and friendly! I highly recommend!
Get In Touch
Experience The Complete Facial
At Essential Dermatology Group in Bedford, TX, we understand the importance of looking and feeling your best. Board-certified dermatologist Dr. Calvin Williams and his aesthetic team are thrilled to offer the BELA MD platform as a total facial solution. Each BELA MD facial at Essential Dermatology Group is customized for your skin type and needs and offers some of the most exciting skin care technology available on the market today. Let us help you put your best face forward. Contact our Bedford, TX office to make your appointment for a top-of-the-line BELA MD facial or any of our skin treatments.
Learn More About Essential Dermatology Group
About Us
Related Procedures